Military Blog hop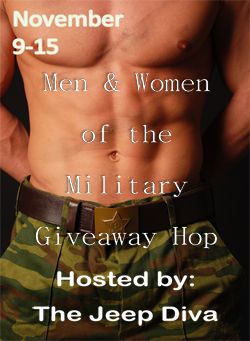 Welcome to my blog hop stop :)
Yes I am a proud daughter of a Navy man. My dad is and will always be my hero. I, to this day, remember saying goodbye to him for his deployments on the Southpac tours. 9 month deployments to Japan, Korea, Taiwan, Hong Kong where he lived on a big aircraft carrier and we, his family, awaited for him anxiously stateside. And yes he was on this <------ big boat pictured here the CV-64 USS Constellation or the Connie for short.
When you are young 9 months is an eternity. Okay it still is an eternity even as an adult. But he missed on birthdays, games, school plays. All in service to his country and to keep us safe. Did I miss him...hell yeah. Would I have him give up serving his country to be with us? Not in a million years.
So Dad I don't think I say it enough THANK YOU and I love you.
I raise my glass of MEAN TEA to you and to both my grandfathers who bravely served in WW2.
Now I am embarrassed to say I have yet to write a book with a navy hero. Seems like that would have been one of my first choices for heros right? WRONG growing up I spent too much time hearing my Master Chief father lament how Hollywood got it wrong from protocol to where the ribbons should be on a uniform to be honest I am scared stiff to write anything and have it get back to him that I got it wrong...Serious SCARED TO DEATH.
Yes you may call me a chicken the name fits so I keep it safe with my Alpha Men when I can....yeah right.
Meet Kaleb who is anything by safe....
Kaleb Theldon
Race Human
Occupation: US Coast Guard Rescue Swimmer
Height 6'1"
Sign Pieces.
SIRENS SERENADE
When Coast Guard rescue swimmer Kaleb Theldon sees what he's sure is a mermaid pulling his partner into the murky depths of the Bering Sea, they call it PTSD. In order to save his career, Kaleb agrees to a week at an island spa off the coast of Maine. But the spa is nothing like he expected, and he isn't prepared for the sexy siren that crosses his path. But will her passion be more than one mere human can take?
Serena has a problem, and after four previous visits to the Wiccan Haus, she'd expected things to get easier. But on the mermaid's fifth visit, Kaleb walks in and everything in her life becomes complicated. Never has she wanted to mate with a human man before. But can she love a man who has a chip on his shoulder a league long when it comes to mermaids? Can she deal with her own issues all while keeping her true self secret from the man she loves?
And will loving him prove deadly?
This time, the staff have more than healing on their agenda. Can the siblings, Myron, and Rekkus prove to these two lovers that things aren't always how they appear on the surface? Or will Kaleb's demise be found in his Siren's Serenade?
Welcome back to the Wiccan Haus.
CONTEST
For a chance to win the ebook of your choice from my backlist: friend me on
FB
and Follow my blog here.
And leave me a comment about which branch of the Military is Closest to your heart :)
HAPPY HOPPING